Series 2.0
High Speed Micro HDMI™ Cable with Ethernet (4K/60Hz)
HDMI™ male (type A) > HDMI™ micro male (type D)

Series 2.0
High Speed Micro HDMI™ Cable with Ethernet (4K/60Hz)
HDMI™ male (type A) > HDMI™ micro male (type D)
Article details
The micro-HDMI to HDMI cable matches the connection between micro-HDMI devices to a TV, projector, monitor, and all devices with HDMI connection. The reproduction of images and sound on a large monitor provides a direct home theater experience without additional equipment.
The micro-HDMI cable high-definition video signals and transmits HD audio signals.
Direct playback of picture and sound of the recording device, such ActionCam on a TV, projector or monitor without additional equipment.
for connection of e.g. Small computers such as Raspberry Pi 4 or a ActionCam as GoPro Hero 7/6/5 Black 4/3/3 + a screen.
for laptops such as Acer switch, Lenovo Ideapad Miix or Mircosoft Surface
Technical specifications
Connections
Connection, type
HDMI™ male (type A)
Connection 2, type
HDMI™ micro male (type D)
Cable
Inner conductor material
CCS
Type 1, shielding
foil (aluminium)
Type 2, shielding
foil (aluminium)
Cable sheath diameter (approx.)
5.5 mm
Signal transmission
supported colorspaces
Adobe RGB, sYCC-601
General
Consumption Unit
1 pc. in polybag
max. resolution
4K Ultra HD 2160p (60 Hz)
Item: 53781
EAN: 4040849537813
Clicktronic Casual
Ultraslim High Speed HDMI™ cable with Ethernet
slender high speed cable for Ultra HD
4 further products
---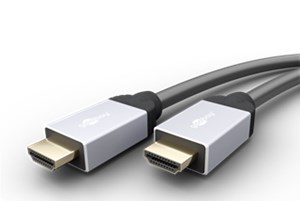 Goobay Plus
HighSpeed HDMI™ connection cable with Ethernet (Goobay Series 2.0)
HDMI™ male (type A) > HDMI™ male (type A)
4 further products
---
Clicktronic Casual
DisplayPort/HDMI™ adapter cable
Ultra high speed cable DisplayPort / HDMI™ ...
3 further products
---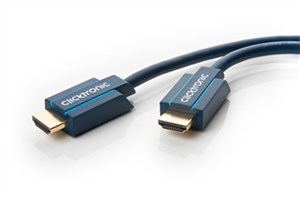 Clicktronic Casual
Ultra High Speed HDMI™ Cable
High speed cable for 8K@60 Hz
2 further products
---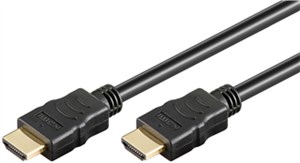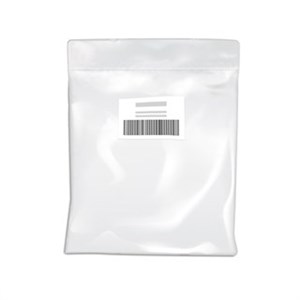 Goobay Series 2.0b
High Speed HDMI™ cable with Ethernet
HDMI™ male (type A) > HDMI™ male (type A)
14 further products
---